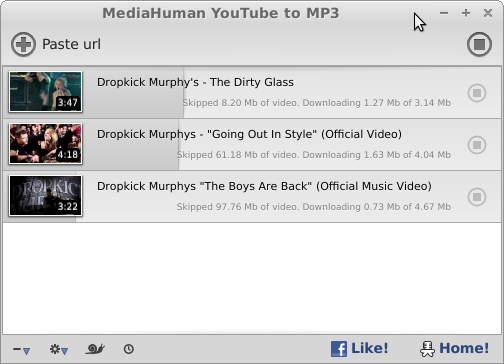 Osservando la top 10 dei download sull'Ubuntu app center per il mese di Aprile 2013 ho scoperto un nuovo software disponibile per Ubuntu: YouTube to MP3 .
Non è un segreto che su youtube ci sia una grossa quantità di video musicali e anche alcuni album completi, e così con questo software è possibile scaricarli in formato mp3 ed ascoltarli in un secondo momento o su un lettore mp3 senza alcun problema.
YouTube to MP3 permette di scaricare e convertire più video in file audio, per fare questo basta semplicemente inserire l'URL del video di youtube facendo clic sul pulsante Incolla o trascinare nella finestra il video che ci interessa.