Open source is very dedicated to sharing information, comparing and learning, then in this article i will recommend some readings of open books that you can download, read and if you want print freely.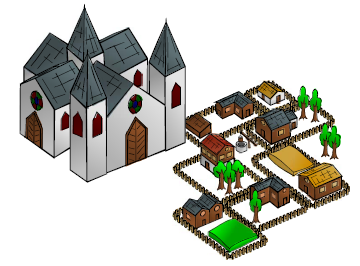 Available in many languages; This is a great essay on the difference between the open source model of software development, and the closed source model employed by commercial software vendors. It is a great read that is as true as when it was written, to the present day today.


di Richard Stallman
Idealist and revolutionary, Stallman launched the movement "free software" that has shaken the foundations of the entire computer market, representing an inevitable point of comparison for the software producer giants.
Although it is not so much a book as a PDF version of a magazine supplement produced by Linux Format, at 130 pages long it is a fantastic way to kickstart your Linux experience, this is their introduction: "New to the wonderful world of Linux? Looking for an easy way to get started? Download our complete 130-page guide and get to grips with the OS in hours rather than weeks or months."
This is a practical guide which, while not always being too serious, tries to give real-life instead of theoretical examples.
Second edition is also available here
This document is both a tutorial and a reference on shell scripting with Bash. It assumes no previous knowledge of scripting or programming, but progresses rapidly toward an intermediate/advanced level of instruction.
Open Office (OpenOffice.org) is a freely-distributed, full-featured, multi-platform office suite. This book is a must read for anyone who wants to get up to speed quickly with the latest OpenOffice.org version 3.x.
The Guide to IP Layer Network Administration with Linux was conceived as a project to document and provide examples for the use of Linux-specific IP networking tools.
The book includes coverage of the following topics: network address translation (NAT), address resolution protocol (ARP), routing, and masquerading. There is a nascent section on bridging, although the focus of the documentation is the use of layer 3 Linux technologies.
Related to distro, choose your favorite:
A large collection on the Debian distribution, from the installation guide to the security or the history of the Debian project.
Ubuntu Pocket Guide and Reference is a compact yet comprehensive guide to everyday Ubuntu use.
It's ideal for those who need vital information on all aspects of using Ubuntu, but who don't have time to wade through thick documentation.
Each chapter of Ubuntu Pocket Guide and Reference tackles an aspect of Ubuntu.
Getting Started with Ubuntu 10.04 is a comprehensive beginners guide for the Ubuntu operating system. It is written under an open source license and is free for you to download, read, modify and share.
The manual will help you become familiar with everyday tasks such as surfing the web, listening to music and scanning documents.
a complete set of books and publications are available at this link, not only regarding the Red Hat operating system but also other products such as JBoss and GFS2.
Official openSUSE documentation, as provided by Novell, is available in PDF, HTML and E-books. The latter can be viewed on any e-book reader supporting the epub format.


Popular Posts: