This is a terrible news for my spare time, a new, and IMO really good, Humble Indie Bundle (HIB) is out and there are some really good games in this offer.
This time there are 4 (5) fantastic games and their soundtrack is also available in FLAC and MP3 format, the 5 games are:
Amnesia: The Dark Descent; LIMBO; Psychonauts; Superbrothers: Sword & Sworcery EP; and, for customers who pay more than the average price, the action-RPG, Bastion.
What's is HIB ? in short:
The Humble Indie Bundles or Humble Bundles are a series of game bundles that are sold and distributed online at a price determined by the purchaser. The games are multi-platform, DRM-free, and independently developed, and buyers can set the revenue split between the developers, charities and humble bundle organizers.
Thanks Wikipedia.
But let's take a quick look at these 5 games



Amnesia: The Dark Descent is Frictional Games' first-person, survival horror masterpiece, pitting a weaponless protagonist against the darkest secrets of the castle he's trapped in. In the past I've wrote an article on this game, and my suggestion was to buy this exceptional game for the 20$ it was sold, so you can imagine what i think about having it at the price you want.
This bundle is worth its price for just this game.
In Psychonauts, you play as Raz, a psychically gifted kid at a summer camp-slash-training facility for mentalist super agents. When the camp falls to a dastardly deception, it's up to Raz to traverse through the minds of various camp characters to save himself and his friends.
Psychonauts combines traditional console platformer elements with the kind of strong storytelling, humor and dialogue found in adventure games. The camp itself is fully explorable by the player to find hidden arrowheads that can be used to purchase items at the camp store and psi cards that help to improve Raz's Psi Ranking, to talk to other campers and camp advisers, and to make way to the various "levels" within the game.
LIMBO has rightfully earned critical and popular acclaim for the Danish indie studio, Playdead.
The game is the story of a journey of a boy that must make his way through the 'horrible world' challenged by obstacles which gradually become more difficult and more hostile. Somewhat influenced by film noir, the game is a solitary, dark, black, 2D, silhouette filled journey filled with soft depth blur to describe mood. No text, no music, in "Limbo" you are in the game, alone, in the dark.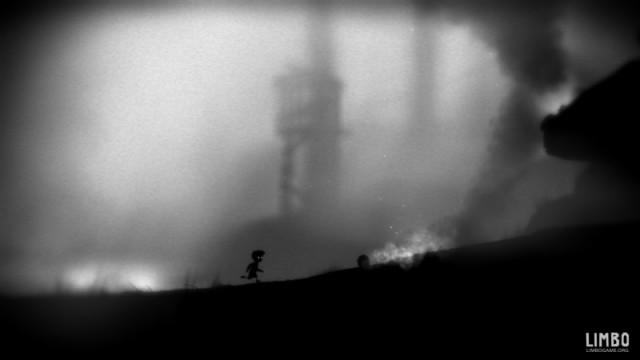 Superbrothers: Sword & Sworcery EP delivers a completely fresh adventure gaming experience, defying conventions to develop a unique kind of storytelling. The plot is unveiled in "sessions," each of which involves traveling through the countryside and solving puzzles and combat challenges.
Superbrothers: Sword & Sworcery EP is a videogame with an emphasis on audiovisual style. Traverse a mythic little realm, use a sword to do battle & evoke sworcery to solve mystical musical mysteries. Co-operate with friends via Twitter, experience a videogame world that is affected by moon phases & help a wandering warrior monk complete her woeful errand.
Esoteric, unusual and fantastic are thee things that comes to my mind looking at this game…and it also feature a great soundtrack !
And if you pay more than the average (around 7.50$ in this moment) you get also the action-RPG Bastion that won over the gaming public with its incredible attention to every detail—from the tight combat controls, to the inspired, narrator-driven storytelling in a novel, post-apocalyptic fantasy world. Players take on the role of the Kid, entrusted with the thankless task of restoring the world after a disastrous calamity.
The player character, "the Kid", moves through floating, fantasy-themed environments that form paths as the player approaches the edge. Levels consist of a single plane, and are viewed isometrically. They are filled with enemies of various types, which attempt to harm the Kid. The Kid carries two weapons, which may be selected from the choices available to the player at specific locations called arsenals. The Kid also has the ability to perform a special attack. Weapons and special attacks must be acquired before they can be used.
For sure it's a good extra reason to pay more than average !!
Popular Posts: