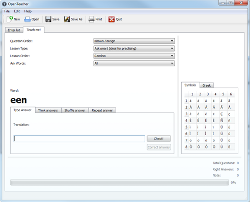 OpenTeacher is an opensource vocabulary training application that helps you learn a foreign language!
Enter a list of words in both a known and a foreign language, and OpenTeacher will test you, you can save your list and repeat the test over time.
OpenTeacher is an open source cross-platform application which works on Windows, Mac and Linux.
The release 2.2 has just been released and introduces some new features and support to external files.
Installation
Openteacher is available for Linux and Windows, and there are packages in .deb for Ubuntu, .rpm for Fedora and as .tar.xz for Arch Linux, on the official download page you can download all these packages or the source code.
So for my Ubuntu 11.04 i've just downloaded the .deb package and i installed it with the command:
dpkg -i /tmp/openteacher-2.2-final.deb
Basic usage
On the first run you'll not see much, because there isn't a pre-loaded database, OpenTeacher supports the reading and writing of t2k (teach2000) and wrts files and read ABBYY Lingvo Tutor files. These files can be imported in the application if available to begin learning right away. Users without those files need to add content to the database first.
So if you don't have access to these files you must insert manually the list of words, in this example a small list of words in English and French.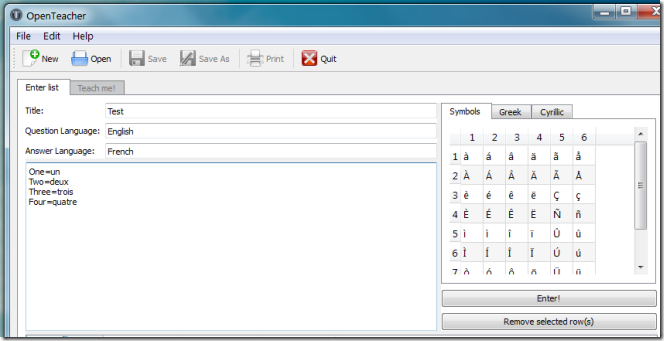 For more information on how to use Openteacher check the step by step guide on the official site.
You could be interested also to Anki a similar learning program.
Popular Posts: