I'm a bit late this month, so this time I'll propose you the top 10 article published on Linuxaria in May and June 2011.
10 – 6 Microblogging clients for Linux
After the social networks the new trend on the Net it's the microblogging, choose your style: Twitter, identi.ca, Picotea or something else but at the moment this is a must for the internet addicted, or just for keeping in touch with all the news you are interested in or just with your friends.
So, while it's always possible to use your favorite browser to keep in touch with all these messages, today we'll see some Micro-blogging clients on Linux.



9 – Skype to Microsoft ? It's time to know XMPP/Jingle
The news today is that Microsoft seem to be in the process of buying has bought Skype for something around $8.5 billion.
So what will happen to Linux support for Skype ? No one knows it at the moment but I can imagine nothing too good, in the best scenario, that I can imagine at the moment, the new Skype servers are still open to Linux clients, but the support on our operating system is left back and over some time using Skype on Linux become almost impossible.
But perhaps it's better to talk to something else…what do you know about XMPP/Jingle
8 – 4 Proprietary game from Ubuntu software center
Usually i never open Ubuntu software center, i use aptitude or apt-get, casually the other day i opened it and i noticed that in the what's new area there were some proprietary games.
So just out of curiosity I looked at what this game looked like.
The games are: Monster RPG 2, Uplink, Family Farm and Darwinia
7 – #! CrunchBang 10 "Statler" Review
After all those rich desktop Environment saw in Ubuntu, Chackra or Gnome 3 in general i needed a desktop minimalistic and comfortable, so today I've done some test on #! Crunchbang 10, it's a Debian GNU/Linux based distribution with a lightweight desktop Environments: Openbox and optionally XFCE.
I've tested it with a virtualmachine on Virtualbox, installation made at 32 bit with Openbox.
Short story : i loved this Debian 6 in black and white, with custom Kernel and a minimalistic approach.
Long story…continue reading
6 – Online resource collection for Linux Administrators
These are some sites i use to do specific jobs, i hope they can serve you well too.
Corntab
Corntab is a simple crontab web GUI
With Corntab you can ensure that you always have the correct crontab syntax.
Don't worry about forgetting the proper crontab format because Corntab let's you click on all of the crontab options and outputs your crontab entry in real-time.
5 – Monit – your best employee
If you are in charge of some services probably you have set up some monitoring system to notify you if something go wrong (email, sms or a Tweet), and so you can fix it quickly. But do you really want to be always available 24×7 every day of the year ?
I'm not for sure, so let's see Monit, a fantastic tool that can manage some problems for you and let you enjoy your free time.
4 – 4 Tricks with sudo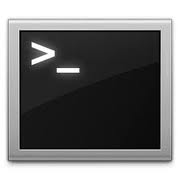 I think that sudo is become a wide used command with Ubuntu, where you don't even have a root password, before that probably it was used only in some data-centers to restrict access to some commands.
sudo allows a permitted user to execute a command as the superuser or another user, as specified in the sudoers file.
In this article I will show some uses a little less common for this command, for a general description of the command you could read the page about sudo on wikipedia
3 – 5 grep like commands
Everyone knows (and loves) grep, I've also wrote an article on it, but today we'll see other small utility that have some things in common with it.
In particular I'll show you: pgrep, grepcidr, ngrep, pdfgrep and taggrepper.
All are command line tools to be used with your favorite shell, I'll show you some example for every command.
2 – Ekiga and SIP to replace Skype
In a former article I've talked about the XMPP:Jingle protocol to find a good replacement for Skype.
Some people asked me about Ekiga, is this a good software or not ? and how you can use it ?
Ekiga (formely known as GnomeMeeting) is an open source SoftPhone, Video Conferencing and Instant Messenger application over the Internet.
It supports HD sound quality and video up to DVD size and quality.
It is interoperable with many other standard compliant softwares, hardwares and service providers as it uses both the major telephony standards (SIP and H.323).
1 – Cheat Sheet collection
For Wikipedia: A cheat sheet or crib sheet is a concise set of notes used for quick reference. "Cheat sheet" may also be rendered "cheatsheet".
People working in informatics in general and on unix terminals in particular know that is not so easy remember every single command and so it's usual to have "Cheat Sheet", a collection of the most useful commands in a single A4 page for a particular program or environment.
And this is my small collection.



Popular Posts: