Master PDF Editor is a free tool for personal use on Linux systems, it is not open source, but is an option to consider for the tasks involving editing and modifying pdf files.
It is a complete solution for creating and editing both PDF and XPS files, and lets you add content to existing PDF and XPS files. You can add, edit, import, add images. You can also add text, or edit it. Similarly, you can add or remove pages, change the format of the pages, and of course change the PDF information, author, title, subject, keywords and other information about the document.
Besides these features, you can also encrypt and convert PDF files to XPS format.
Another interesting feature of this application is that it lets you create and edit forms, from buttons, combo boxes, list boxes, text entry boxes and more.



Master PDF Editor is designed for classical editing of PDF documents. That means that you can correct text, graphic and objects in document, add or remove single objects. Unlike other PDF editors, it works as usual text processing software, so it is exceedingly easy to use.
Master PDF Editor allows to work with PDF format documents without required availability of original font and original document, which was used to create PDF file.
Main Features:
Changing of any PDF file content.

Intuitive document editing.

No requirement for PDF format knowledge.

Fast and high quality display of PDF files.

Bookmarks editing.

PDF form fields creating and editing.

Import PDF to JPG, BMP, PNG with resolution from 80 DPI to 600 DPI.

PDF encrypting
Installation
To install Master PDF Editor on Ubuntu just search for it on Ubuntu Software Center or connect to this page of the online portal of Ubuntu Apps.
The installation requires an Ubuntu or Launchpad account.
Master PDF Editor is also available for other Linux distributions and Microsoft Windows from the official download page
The Linux-based version is free for non-commercial use. .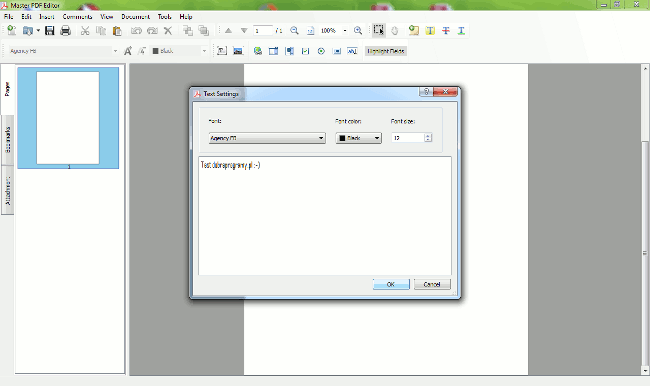 Popular Posts: