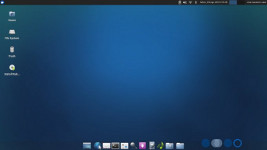 Last year I've bought a new desktop computer and on this one I've moved from Ubuntu to Mint as "Home distribution", but I still have as backup PC an old laptop with Ubuntu, and some days ago I've updated it from Xubuntu 12.10 to 13.04, these are my observations about this new release of Ubuntu.
First: I've heard that Unity has improved in this release, but I really don't like this Desktop Environment and so I'll only talk about Xubuntu, so Ubuntu 13.04 with XFCE, one of my favorite DE for GNU/Linux along Fluxbox, Openbox and Cinnamon (in this order).
So let's see how to upgrade and what's new in this release of Xubuntu.



How to update Xubuntu from 12.10 to 13.04
This time I've had no problem at all with the upgrade process from the previous release, but before doing it please read the official guide as a failed upgrade could damage your installation and make it impossible to boot.
Perhaps you are thinking about upgrading or not to 13.04, this is my point of view: Ubuntu/Xubuntu 12.10 it's a "short time support" release that means that it will have support "only" for 18 months from it's release, or if you prefer the 12.10 end-of-life is April 2014. So if you have installed in the past "short term support" release and you have now a 12.10 my suggestion is to move to 13.04, on the other hand if you have a 12.04 the choice it's up to you, stability of the system and a long term support with 12.04 (five years support) or staying on the bleeding edge of the Desktop distributions with 13.04 and all the latest software.
For more information on Ubuntu release and their support check out their official Wiki.
To update your ubuntu/xubuntu system from 12.10 you need to first make sure you have every update available in in 12.10.
So open a terminal and run these commands:
 

sudo

 

apt-get update




sudo

 

apt-get

 

-y

 upgrade
After it finishes, reboot the computer, in this way you'll be sure that you are running all the updated packages.
Now that we have a 12.10 updated, we proceed to upgrade to the newer version of Ubuntu/Xubuntu, my way of doing this is opening a terminal and run the command:
The system will do the update and notify you of all the changes that will occur between the update process.
After it updates, reboot and you should be in 13.04.
If you don't have the do-release-upgrade command, you need to install the following package:
sudo

 

apt-get

 install-y update-manager-core
Differences between Xubuntu 12.10 and Xubuntu 13.04
This is a short list of the software that I use and of the differences that I've found in Xubuntu 13.04
XFCE
Both versions use XFCE 4.10, the last stable release of XFCE, so in short no changes at all in the Desktop Environment.
Firefox
Xubuntu 12.10 was shipped with Firefox 18.0.2, on the 13.04 we have Firefox 19, and at the first update you'll get Firefox 20
Some small changes between these versions, but nothing so important in my opinion.
Xfce4 Terminal
This versione of Xubuntu has Xfce4 Terminal 0.6.1 that includes an option to use the terminal as a drop-down console, like Guake or Yakuake.
But this new feature isn't available as an option in the Xfce4 Terminal preferences, the program must be run as xfce4-terminal --drop-down, so you have to change how the app is started and add that flag.
For a detailed article on how to do this check: How to use the Xfce4 Terminal drop-down feature
LibreOffice
In this version we will find Libre Office 4.0, which comes with many new features than previous versions. Some of the most eye-catching are the possibility of Writer, to import records "by hand" or using vector graphics (and thus scalable) through a new interpreter called Logo; Calc has increased the ability to leverage other formats, improved PDF export , import XML, links between files XLSX and ODS, export to JPG or PNG.
Catfish
Catfish it's a file search tool using different backends, in this release of Xubuntu you'll find version 0.6.3 rewritten with emphasis on speed.
The program acts as a frontend for different file search engines, the interface is intentionally lightweight and simple but it takes configuration options from the command line.
Currently find, (s)locate, tracker, strigi, pinot, and beagle are supported as backends.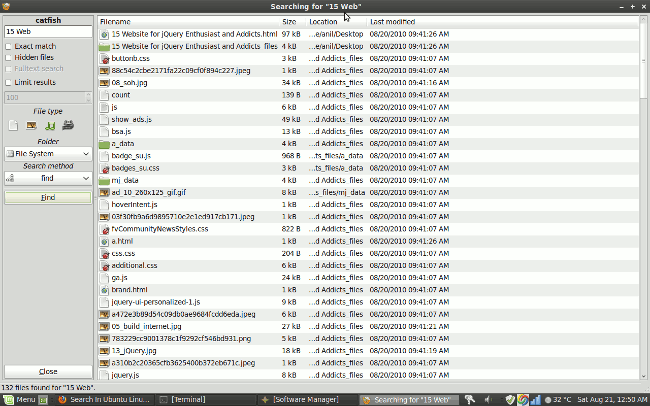 Other changes in Xubuntu 13.04
Starting with 13.04, the Xubuntu images are larger than 700MB so they no longer fit on traditional CDs. The decision has been voted 8-0 by the Xubuntu team members and thanks to the extra space, Gnumeric and GIMP that were removed from the default installation in Xubuntu 12.10 are now back in the default installation.
The Kernel has been updated to 3.8.0-19 (based on upstream Linux kernel 3.8.8), while Ubuntu 12.10 was based on Linux 3.5 kernel, a nice upgrade for sure.


Conclusions
Xubuntu 13.04 it's a nice Distribution for sure, it has a large base of software, an easy to use and lightweight Desktop Environment and all the software you should need installed by default.
It's the upgrade worth it ?
Yes in my opinion you should definitely upgrade from Xubuntu 12.10, I've read on other blogs that some people claims this version of Ubuntu to be faster than the previous, so far I've not noticed any significant speed upgrade, but I like the new versions of the software (Libreoffice and the terminal over all) and the flawless upgrade process, for these reasons I suggest to do the upgrade.
Popular Posts: